TUK Rule The National Drama Festivals 2014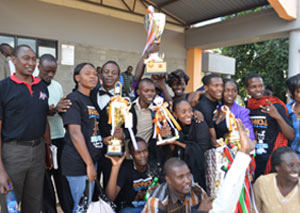 The festivals were held in Nyeri. Over twenty universities were in attendance, TUK presented eight items, and attained the following results: cultural dance No. 1, coral verse No. 1, stand up commedy No. 1, mime No. 2, narrative No. 2, solo verse No. 3, modern dance No. 3 and a play which was not ranked but scooped several special awards.
TUK was ranked as the most prolific university as well as the best overall university.