TU-K Ranks Among Top 10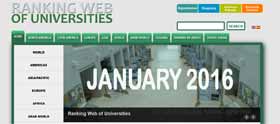 The Technical University of Kenya (TU-K) has been ranked among the top universities in the Country, taking position eight. This is according to the Ranking Web of World Universities, commonly known as the Webometrics Ranking (WR).
In January 2016, over 24,000 world institutions were assessed, where TU-K took position 8,562 in the world and 199 in the continent.
The universities' ranking by Webometrics has been done since 2004 by the Cybermetrics Lab, a research group of the Spanish National Research Council (CSIC). The move is intended to motivate both institutions and scholars to have a web presence that reflect their activities accurately.
For more information about webometrics ranking please visit webometrics website