Surf Delivers High-Speed Internet to Technical University of Kenya Students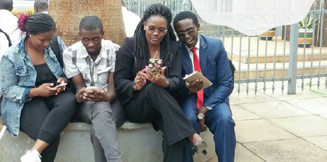 Technical University of Kenya (TU-K) and Surf (fb.com/surfkenya) are excited to announce that Surfspot, a high-speed, highly affordable WiFi service is now available in TU-K to enhance TU-K students' access to high quality internet across their main campus.
Surfspot is now available in and around the Main canteen, TU-K Kenya Hall and Student Center for all students with WiFi compatible phones, tablets and computers. As a new user, all you need to do is turn on your WiFi, connect to "Surfspot", create an account and get Surfing.
Once your account is setup, you can either watch a video ad or take a poll to get free high-speed internet bundles or buy a bundle starting at just 10 KES for 40 MB (daily). You can also try an extra affordable large bundle (e.g. 1.25GB for 200/-) if you need to do research, write a reports, or stream videos.
Be on the lookout for our TU-K brand ambassadors who can help you sign up. And if you have any questions, can always call, text our customer care line +254 790 669919 or email us at info@surf.co.ke with questions or support needs.
As an added benefit, TU-K students should watch out for Surfspot zones in many locations across Eastlands and CBD. You can buy or use your bundles at any of these locations too!